Outstanding CCD Based Optical Emission Spectrometer for Metal Analysis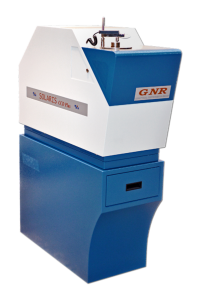 S5 SOLARIS CCD Plus (S5 SCP) is an advanced CCD based optical emission spectromter for Metal Analysis. S5 SCP offers the perfect solution for Metal Analysis: reliability and accuracy in results, superior analytical performance, ease of use and attractive price.
With more than 600 units installed all over the world, S5 SCP is the most popular model of GNR range of spectrometer.
S5 SCP represent the ideal solution to be used in any working place (Office, Laboratory, Stock, Production), thanks to the reduced dimensions and to the quality of components.
GNR Technicians have introduced during the years several innovative and technological advanced solutions, which makesS5 SCP system fully suitable not only for general purpose applications but also for specific demands. It is the perfect unit to perform multi-matrix analysis on both Ferrous and Not Ferrous Alloys. 
Technical Data
  Optical System 
Optical Air System: Multi High Resolution CCD system with up to 16 CCD solid state detectors depending on specific application
High luminosity holographic grating 
Source: Multi-frequency spark source. Excitation parameters controlled by computer
---
  Other Information
Power Supply: 110/220 V AC 16 A 1 KW
Dimensions: W 60 x D 36 x H 62 cm
Weight: 100 Kg (w/o stand)
Applications
Iron and Steel and its alloys 
Copper and its alloys
Nickel and its alloys 
Aluminum and its alloys 
Cobalt and its alloys 
Magnesium and its alloys
Lead and its alloys 
Tin and its alloys
Titanium and its alloys
Zinc and its alloys
Request Quote / More Information: