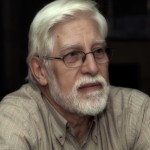 GNR USA Instruments LLC is your premier source in the Americas for used and rebuilt BAIRD and GNR Instruments.
We supply Optical Emission Spectrometers (OES) spark emission spectrometers for metal and oil sample analysis with full technical support and after warranty services.
Our service staff are all former Baird trained Service Engineers with a long time experience in OES and AES.
We also specialize in servicing and retrofitting old Baird equipment.
Optical emission spectrometry is an analytical technique, universally considered and used to determine the chemical composition of metal alloys.
GNR USA sells Optical Emission Spectrometers (OES) for the measurement of contaminants, additives, and wear metals in lubricant oils, coolants, and hydraulic fluids.
GNR USA – 6 Nason Lane – Foxboro, MA 02035 – USA
Tel. 1-508-369-1008 —– E-Mail: info@gnrusa.com