ESAPORT is the GNR portable optical emission spectrometer with a large analytical flexibility.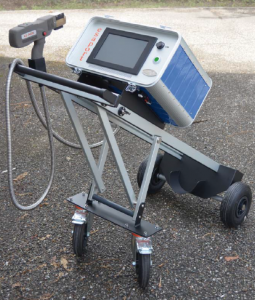 E3 ESAPORT portable optical emission spectrometer for analysis on site, equipped with arc and/or spark excitation source, is the perfect instrument for all fields of applications in Metal Sorting, positive Material Identification (PMI), incoming quality controls and so on.
Using the argon gas flushed pistol the results are comparable with the ones obtained with a Lab instrument, according to sample's preparation. 
The instrument is extremely functional and allows the rapid identification of all metal alloys and the analysis of elements such as C, Al, Si and Mg.
It is, for this reason, competitive to the portable X ray portable systems, because it has a bigger analytical capacity and is not submitted to restrictions related to radiogenic sources detection. 
The instrument is small sized and can be brought and used everywhere, from production department to warehouse. In addition a practical and handy trolley (optional) is available to make easier the movement from a place to an other.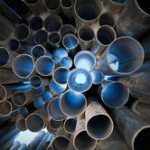 Dedicated CCD Optical System 
User-Friendly Panel PC 
Special Power Management with battery (optional) for independent running 
Trolley (optional)
Technical Data
Optical System 
Optics: Multi CCD digital electronics detectors, wide spectral field, optical chamber sealed against light and dust, thermal insulation. Shock Resistant. 
Spark Source: HEPS technic (High Energy Pre Spark) up to 500 Hz 
Arc Source: DC arc source, voltage 35V, up to 5A. Lightweight optical fiber pistol body (Aluminium/Teflon) with ergonomic design. Start/Reset. Tungsten electrode for Spark mode. Copper electrode for Arc mode. 3,0 Mt. Fiber optic mechanically protected. Sorting mode. Identification grade. Quantitative analysis. Alloy identification according to international norms. Calculation of Carbon equivalence or any other parameter consequent to the analysis. Data filling.  
---
  Other Information 
Power Supply: 220 single phase
Dimension: W 60 cm, D 29 cm, H 51 cm 
Weight: 23 Kg. bag and probe included (w/o trolley)
Applications
On Site Analysis 
Metal Sorting 
Positive Material Identification (PMI)
Request Quote / More Information: